Part of a Conversation with Author Peter Dawn by his Editor, former Features Editor of Melody Maker and Music Journalist Chris Welch.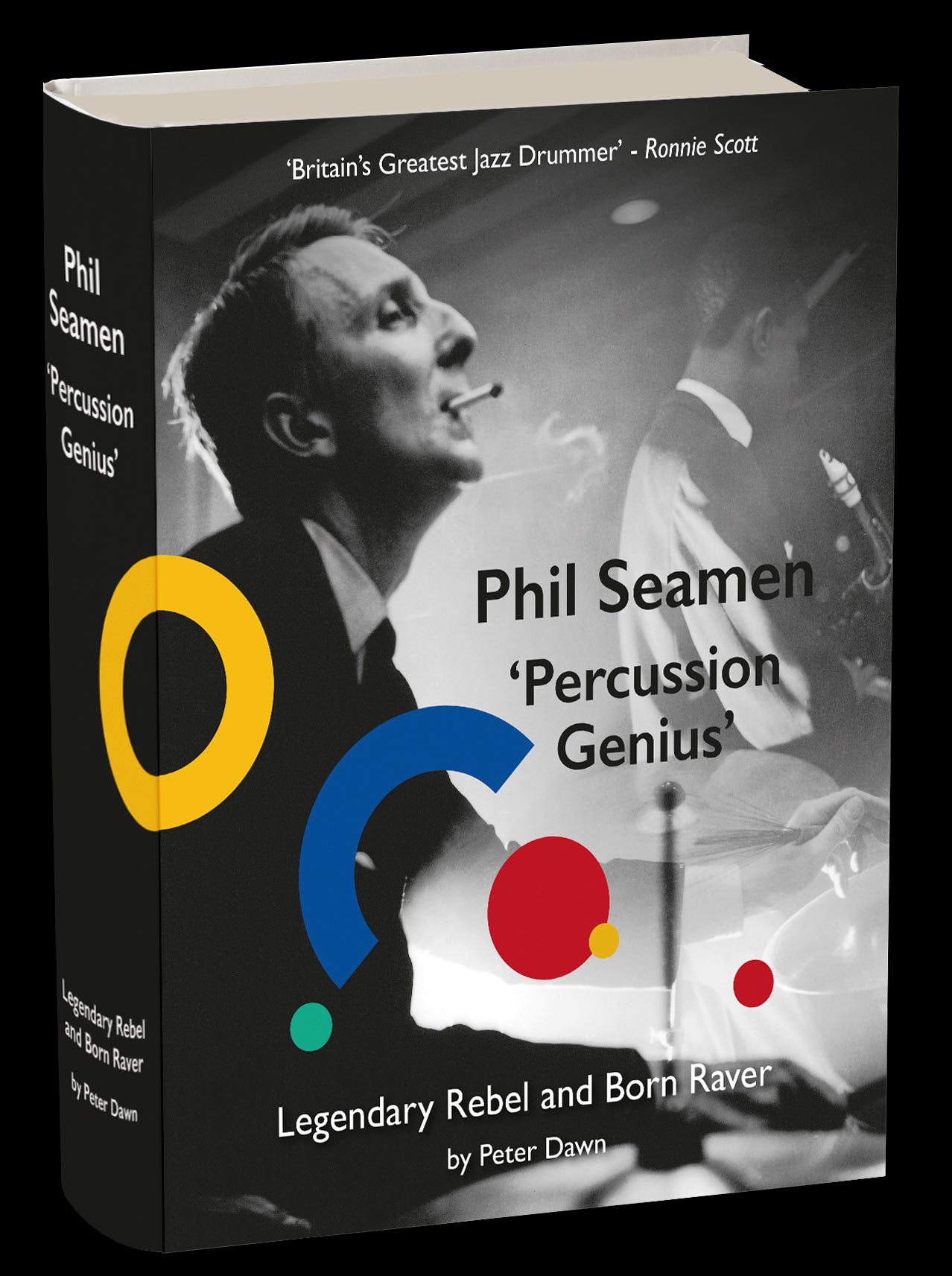 Chris: "I believe you come from Burton on Trent where Phil Seamen was born?"
Peter: "That's right. We lived close to where Phil was brought up and I went to Stafford Street Infants School the same as he did.
Chris: "When did your interest in music start?"
Peter: "As teenagers, we grew up with rock 'n' roll and I liked traditional jazz. But with family, work, and I became a football referee there wasn't much time for music. I stopped refereeing in 1991 and set up my own Recruitment and HR business in 1993. That gave me time and the opportunity to pursue other interests and I joined a Male Voice Choir. I enjoyed that although I haven't got a very good voice. I also started collecting vinyl records, not for the music, I liked the artwork on the covers. I've never played an instrument and I can't read music.
Chris: "I'm intrigued, so why did you decide to write about Phil Seamen?"
Peter: "Through football, I got to know Andy Parker. He was Deputy Editor of the Burton Mail and wrote their Friday music column. Periodically he'd write about the local drumming legend Phil Seamen, and announce that at long last, someone was writing a book about him, but nothing ever materialised. I planned to retire when I was 65 so around 2005, I decided to see whether it might make me a retirement project. I discovered that Phil wasn't like Ronnie Scott or Tubby Hayes, who mainly led groups and bands. Phil usually played in other people's bands. I decided to collect as many recordings that he played on as I could, so that I could trace his musical career. I felt that unless I knew who he'd played with and when, people would be reluctant to relate their recollections, as they would think I didn't know what I was talking about. It took me five years to find initially around 100 recordings as some are quite rare."
Chris: "When did you start work on the book then? Tell me how you've approached the task."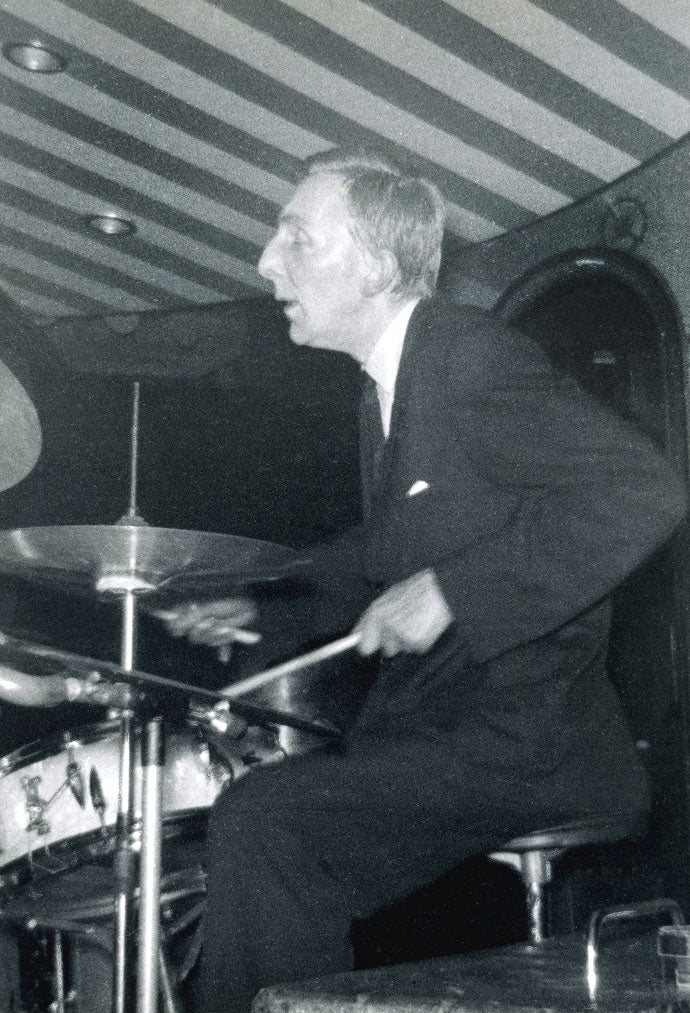 Peter: "In late 2010 I started to work part-time. I sorted all the recordings I'd collected into date order and did the first draft of a discography. I knew a few people who were on the local music scene in the 1940s, 1950s and 1960s who I thought would know Phil, so first of all I talked to them. I'd collected several Melody Makers that contained interviews that you had done with Phil. Michael Baird had also brought out a CD called The Late Great Phil Seamen that contained extensive liner notes he'd researched. I invested in a voice recorder and organised a trip to London to interview you both. If you remember, we met in The Ship in Wardour Street. That was the first time I'd met anybody on the national scene. Listening to you both talk about Phil, made me realise the importance of the task I had undertaken." "Early on, I set myself a few parameters. These were as follows:
Whenever possible, try and find new sources of information rather than regurgitate what was already in the public domain.
Correct what had already been written about Phil that I discovered was incorrect. Subsequently, other writers had used such material, so that by default it had become fact. I decided that whenever possible I'd verify my own research material.
To portray the flavour of the 'world' Phil lived in, I'd use the language that people described it to me. If the resulting swear-words, or what are classed in today's world as derogatory terms offend readers, I apologise.
Try wherever possible to visit key people and interview them face to face.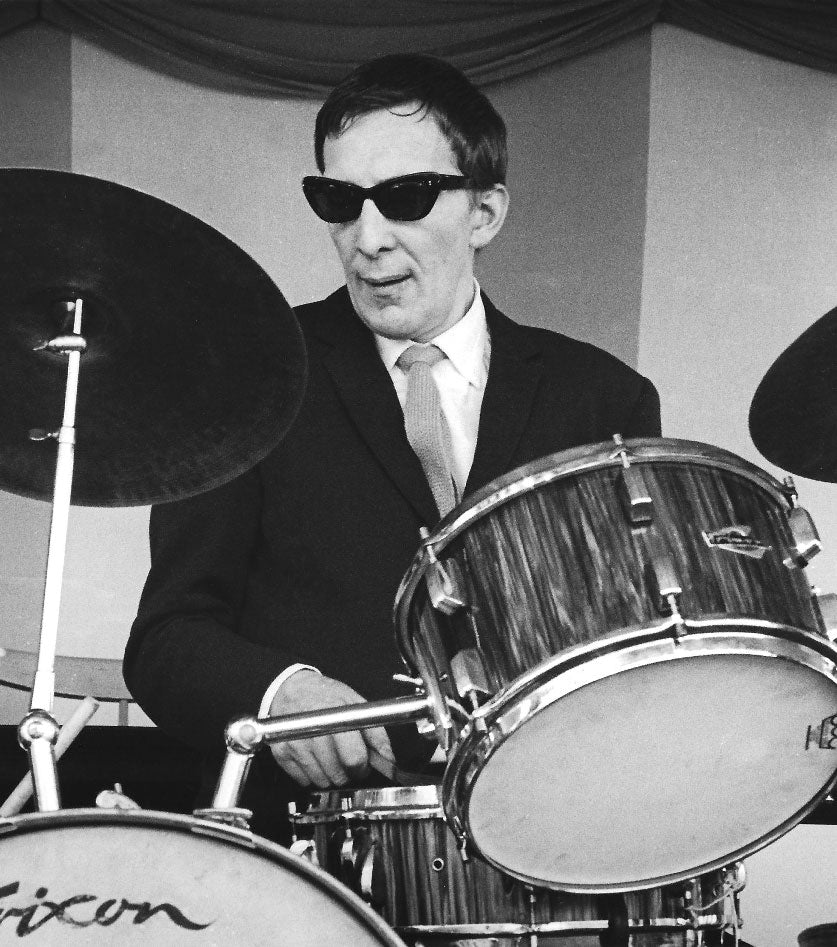 "Although Phil spent his professional playing career living in London, I've tried to be careful not to let that 'swamp' his story. He was proud of being a Burtonian and made regular visits home to see his parents. His 'roots' were important to him and helped shape his character."
"In 2011 I commenced doing the bulk of my interviews. It was like a jigsaw putting the pieces together, with one person leading to another. Although I didn't realise it at the time, I was fortunate that some of the early people Phil had played with, were still alive. While the 'scent was hot,' I carried on interviewing rather than break off to transcribe them. The British Library's Oral History of British Jazz series of interviews I discovered, contained recollections of many more people he had played with who had passed away. My HR interviewing skills and tribunal experience, piecing information together came in useful. I've interviewed over 200 people and have listened to a further 44 that are in the British Library. I don't think the full story about the Parnell Band's minor riot, Billie Holiday's Royal Albert Hall concert, Phil being stopped from going to America and the start of Free Form jazz in the UK has accurately been told before."
Chris: "Do you think Phil would be pleased you've written a book about him?"
Peter: "I'm sure he would. I arranged to go and see Josie Barber, Ronnie Scott's niece, who was a Psychic Medium that Phil got engaged to. She'd agreed to share her recollections with me. The first time incidentally that she'd agreed to talk to anybody. One of the first things she told me was that Phil had already 'visited' her. He had told her that he wanted his story to be told so she was pleased to help. I think there is an element of truth in that. So here it is."
Peter: I wish to acknowledge the help and encouragement Charlie Watts gave me throughout the project and thank him for writing the Foreword. I was truly sorry that he wasn't able to come to the book launch and read it after all.